Welcome to the new DMG Doctor website!
We invite you to browse this comprehensive site to discover DMG's countless benefits through clinical research, testimonials and the latest information on this essential nutrient.
After 40 years, Dimethylglycine (DMG) remains a popular nutritional supplement with practitioners, nutritionists and individuals who have discovered its marvelous benefits to health and well-being.
DMG has also been incorporated into many dog and cat supplements to provide the same nutritional support that has been demonstrated in people, including improving immunity to boosting physical and mental performance.
DMG's wide spectrum of activity as a nutritional supplement has been thoroughly presented in my book "Building Wellness with DMG." While reading the book, you may be surprised and somewhat skeptical about all the different areas where DMG has been found to be beneficial.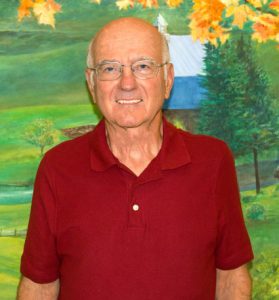 As I explained in the introduction to my DMG book, I was also surprised and taken aback by the extensive biological activity and metabolic enhancement provided by DMG.
The research and case studies which are presented in the book have been compiled from over decades of working with research scientists, physicians, nutritionists and athletes who have reported on their first-hand experiences with DMG.
Personal Experience with DMG
My own personal experience and introduction to DMG is an interesting one. As I explained in the introduction to my book on DMG, I was first introduced to DMG as Vitamin B-15 or Calcium Pangamate when I attended a nutritional lecture delivered by Dr. Richard Passwater in 1977. Dr. Passwater spoke about the ability of B-15 to enhance athletic performance. I later compared these reports on B-15 to studies that FoodScience had done on their DMG products and found a strong comparison to the ability of DMG to improve endurance and recovery in athletes.
Dr. Jerzy Meduski later went on to show that DMG was effective in reducing lactic acid build up which was another key discovery. Later, I went on to prove that the active nutrient behind B-15 was in fact DMG, a key amino acid in the one carbon choline cycle.
With these reports in hand, I wondered if I could demonstrate a positive effect of DMG on myself. As an out of shape runner, I wanted to see if DMG could really improve my running experience. I decided to try a little experiment to see if DMG could reduce my muscle cramping and provide greater running distance before fatigue would set in.
After packing some DMG in my running shorts, I started off running. After running a distance of four or five miles, I began to experience some serious muscle cramping and fatigue. At that point, I began to take DMG and continued running even though I was experiencing some pain and discomfort.
I was surprised to find that within 5-10 minutes that the pain subsided and my muscle discomfort was essentially eliminated. After that I was able to run several more miles without any pain or cramping showing to myself that DMG was an effective endurance supplement.
I myself have been taking DMG daily as part of my supplement program with good results. It has helped me maintain high energy levels, reduce mental fatigue, optimize my immune system and keep my cardiovascular system in fine shape.
DMG through the Years
Over the years, I have been impressed by extensive therapeutic and health benefits of DMG. I have received many letters and emails from people who reported on how DMG had helped them overcome serious health problems and improved their quality of life.
As a metabolic enhancer, DMG seems to be able to help normalize and reverse stressful conditions in the body including mental and physical fatigue, a weakened immune system, cardiovascular impairment, and even autism.
From my personal experience and after working with others researching the health benefits of DMG, it is clear to me it has proven to be a unique nutritional supplement that everyone should consider using on a daily basis.
In the future, I plan to write more articles about how DMG works in the body to build greater health, vitality and wellness. If you have any questions about DMG or would like to share your story, feel free to send me an email at info@dmgdoctor.com